Mongolia's Jun coal output surges 863 YoY iron ore falls 37
Coal production of Mongolia came in at 4.38 million tonnes in June this year, surging 86.32% year on year but dropping 16.61% month on month, showed data from the National Statistical Office of Mongolia.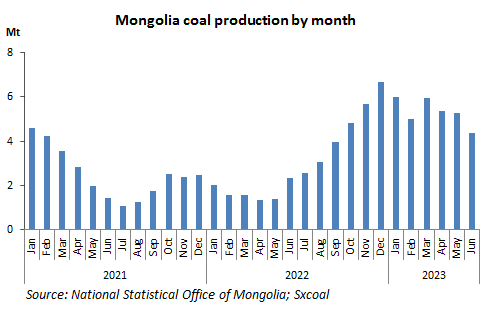 The country produced 31.88 million tonnes of coal in the first six months of 2023, up 211.62% from the preceding year.
Mongolia's iron ore production was 929,000 tonnes in June, down 3.74% on the year and 4.33% on the month. This included 575,900 tonnes of iron sand, down 17.49% year on year and 25.82% from May, and 353,100 tonnes of iron concentrate, rising 32.2% from a year ago and surging 81.45% month on month.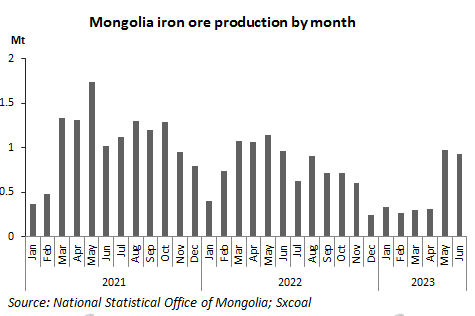 Production of iron ore in Mongolia totaled 3.12 million tonnes during first six months, slumping 42.1% year on year. Iron sand output was 2.12 million tonnes, down 48.99% year on year and iron concentrate production was 998,300 tonnes, down 18.74%.
Source: sxcoal